Academics have a proclivity toward questions that we have data for—questions where well-established patterns can be found across time and space. Unfortunately, many of the most important challenges that we face as we move into the 21st century involve problems for which we have no or little data. This is the age of uncertainty.
This uncertainty manifests itself in a variety of forms: What effect will emerging technologies have on the future of war and peace? How might the impact of these technologies be complicated by a new era of strategic competition between superpowers? What steps should governments take to avoid or mitigate the risks posed by autonomous technologies used in a military context?
As we embark on this new initiative on the flagship campus of the University of California, we are delighted to engage with partners across the country to shape a program at the nexus of emerging technologies and frontier security challenges with existential consequences.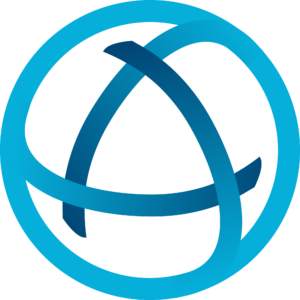 The Emergent Properties of Frontier Military Technologies
Our scholars are deeply invested in understanding how new technologies—from dual-use technologies to those designed for military applications—might impact strategic stability and the prospects for international peace and security. 
Projects within this portfolio seek to characterize the various types of risk associated with autonomy, cyber-attacks (across attack vectors and used by a variety of actors), and hypersonic weapons. Concerning the latter, our researchers were among the first to note that the unique feature of hypersonic weapons was not, as popular media and military leaders have claimed, their speed but rather their maneuverability. This conclusion, of course, has significant ramifications for decisions as to whether the United States ought to pursue the capability.
Near-term projects representing this thrust area include:
Nuclear Modernization and Deterrence in the 21st Century

Cybersecurity Risks to Critical Infrastructure


Emerging Technologies, Governance, and Regulation
Amid continued uncertainty as to the viability of current efforts to create multilateral governance regimes to address emerging technologies via UN processes (e.g., the Group of Governmental Experts on Lethal Autonomous Weapons) and bilateral governance mechanisms (e.g., New START) after 2026, this research thrust examines the viability of future governance regimes to address the risks posed by emerging technologies—from cyber weapons to narrow applications of artificial intelligence systems (e.g., early warning systems, decision support tools, and dead hand systems). 
Our researchers are also keenly interested in the use of legislation and executive action to control the proliferation of emerging technologies via export control regimes.
Near-term projects representing this thrust area include:
Project 2045: AI Governance

The Future of the Global Commons

Emerging Technologies and the Future of Arms Control


Innovation Networks in an Era of Strategic Competition
As well as analyzing and creating model frameworks to manage the security risks outlined above, we also examine the causes of the existential threats facing the United States and the globe—not least the impact of government efforts to drive innovation in their respective economies.
Near-term projects representing this thrust area include:
Industrial Policy, Dual-Use Technologies, and the Drivers of Innovation
Beyond the three thrust areas outlined above, our researchers engage on questions regarding risks to society posed by disinformation, election interference, and the potential for societal harm via attacks on critical infrastructure. Each of these may be expanded in the future.