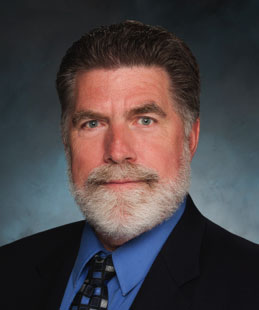 lawrence livermore national laboratory (Chair)
Dr. Brad Roberts has served as the director of the Center for Global Security Research at Lawrence Livermore National Laboratory since 2015.
From 2009 to 2013, he was deputy assistant secretary of defense for Nuclear and Missile Defense Policy. In this role, he served as policy director of the Obama administration's Nuclear Posture Review and Ballistic Missile Defense Review and led their implementation. Prior to entering government service, Dr. Roberts was a research fellow at the Institute for Defense Analyses and the Center for Strategic and International Studies, editor of The Washington Quarterly, and an adjunct professor at George Washington University. Between leaving the Office of the Secretary of Defense in 2013 and assuming his current responsibilities, Dr. Roberts was a consulting professor at Stanford University and William Perry Fellow at the Center for International Security and Cooperation (CISAC). While at CISAC, he authored a book entitled The Case for US Nuclear Weapons in the 21st Century, which won the Choice Award for Outstanding Academic Title in 2016. Dr. Roberts has a Doctorate in international relations, Erasmus University, Rotterdam, The Netherlands, a Masters from the London School of Economics and Political Science and a Bachelors in international relations from Stanford University.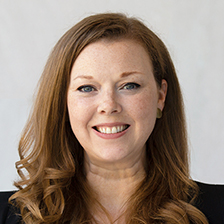 Center for Strategic and international studies
Heather Williams is the director of the Project on Nuclear Issues and a senior fellow in the International Security Program at the Center for Strategic and International Studies (CSIS). Prior to joining CSIS, she was a visiting fellow with the Project on Managing the Atom in the Belfer Center for Science and International Affairs at the Harvard Kennedy School and a Stanton Nuclear Security fellow in the Security Studies Program at MIT. Until 2022, she was a senior lecturer (associate professor) in defense studies at King's College London and taught on arms control, deterrence, and disarmament. From 2018 to 2019, Dr. Williams served as a specialist adviser to the House of Lords International Relations Committee inquiry into the Nuclear Non-Proliferation Treaty and disarmament, and until 2015 she was a research fellow at Chatham House. She previously worked in the Strategy, Forces, and Resources Division at the Institute for Defense Analyses, where she remains an adjunct research staff member. She is an associate fellow at the Royal United Services Institute (RUSI), a senior associate fellow with the European Leadership Network, and a member of the Wilton Park Advisory Council. Dr. Williams has a PhD in war studies from King's College London, an MA in security policy studies from the George Washington University, and a BA in international relations and Russian studies from Boston University.
los alamos national laboratory
William Tobey directs the Office of National Security and International Studies at the Los Alamos National Laboratory. He is also a Senior Fellow with the Avoiding Great Power Wars Project at Harvard Kennedy School's Belfer Center. From 2009-2021, Tobey was a Senior Fellow and Lecturer at the Harvard Kennedy School's Belfer Center for Science and International Affairs.
Tobey served as Deputy Administrator for Defense Nuclear Nonproliferation at the National Nuclear Security Administration from 2006-2009. There, he managed the U.S. government's largest program to prevent nuclear proliferation and terrorism by detecting, securing, and disposing of dangerous nuclear material.  He also served on the National Security Council Staff under three presidents, in defense policy, arms control, and counter-proliferation positions.  He has participated in international negotiations ranging from the START talks with the Soviet Union to the Six Party Talks with North Korea. 
He currently chairs the Nuclear and Radiation Studies Board of the National Academies of Sciences Engineering and Medicine, and the board of the World Institute for Nuclear Security.  He is also on the executive committee of the nonproliferation division of the American Nuclear Society.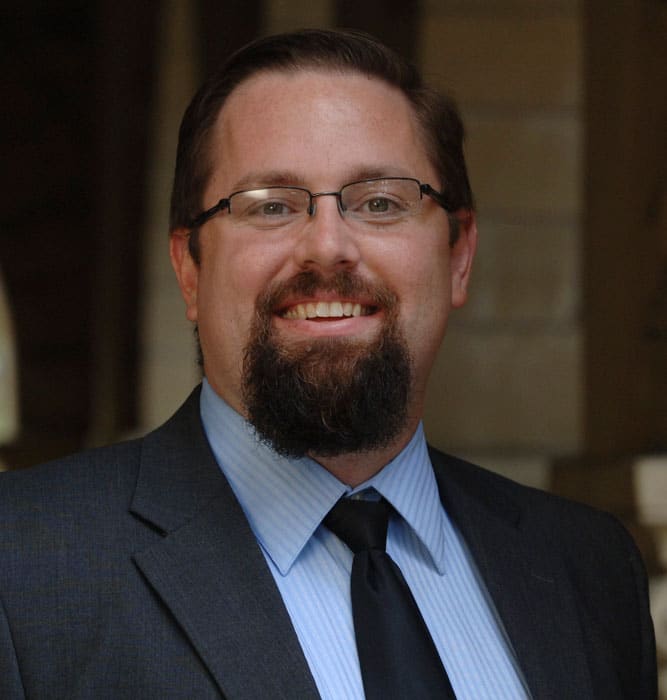 sandia national laboratories
Jason C. Reinhardt is a national security systems analyst and Distinguished Member of Technical Staff at Sandia National Laboratories. His work is focused on probabilistic analysis methods, quantitative and non-quantitative approaches for risk analysis and management. In particular, he has focused on the use of advanced modeling and analysis methods for examining deterrence and strategic stability problems. He has worked extensively with international partners on applications of systems analysis and risk methods to nuclear security challenges. Jason received his Ph.D. in Risk Analysis from Stanford University School of Engineering's Department of Management Science and Engineering. He also holds a M.S. in Electrical Engineering from Stanford University, and a B.S. in Electrical Engineering from the Purdue School of Electrical Engineering.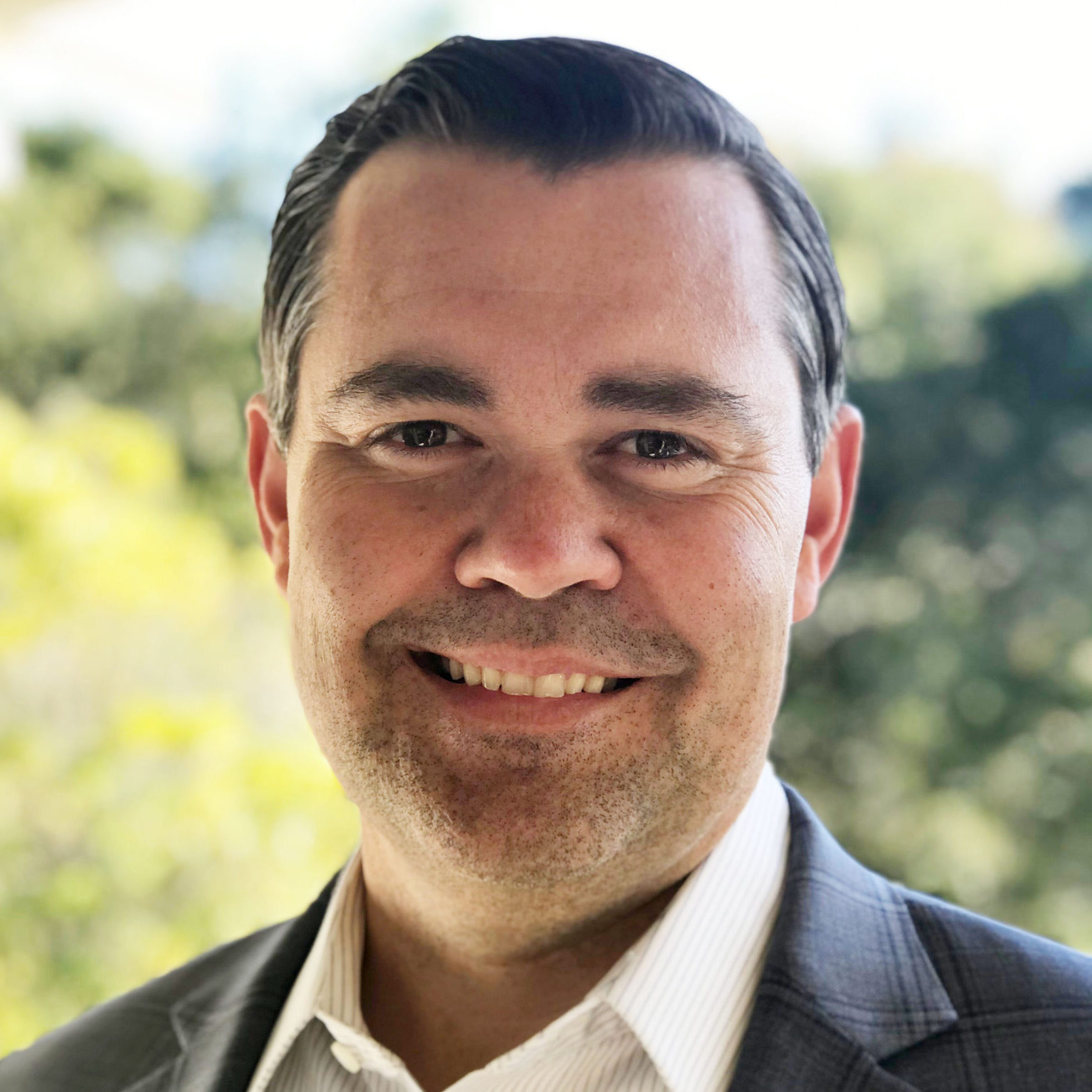 Institute for security and technology
Philip Reiner is the Chief Executive Officer of the Institute for Security and Technology, bringing decades of experience working in technology and international security to lead implementation of the IST mission. Philip previously served as President Obama's Senior Director for South Asia on the National Security Council staff at the White House; as the Senior Advisor for Afghanistan and Pakistan; and as a Director for Pakistan on the NSC staff. Prior to these roles, he served in the Office of the Under Secretary of Defense for Policy in the Pentagon, where he received the Office of the Secretary of Defense Medal for Exceptional Civilian Service; and for a number of years in Raytheon's Space and Airborne Systems, working in the Electronic Warfare, Remote Sensing and Vision Systems business units.
Philip is as a Member of the Advisory Board for the AI Security Initiative at the Center for Long Term Cyber Security at UC Berkeley; as an affiliate with Stanford's Center for International Security and Cooperation; the Director for Advisory at AETOS Strategy and Advisory; and the owner of a personal consulting business where he advises both public and private clients on business, tech, and international security with a predominant focus on India, China, and Japan. His writing has appeared in a variety of outlets, to include Foreign Affairs, The Cypher Brief, War on the Rocks, C4ISRNet, and ORF Online. He is an occasional guest lecturer at UC Berkeley in the Cognitive Science Department. Philip obtained his Master's degree in International Relations and International Economics from the Johns Hopkins School of Advanced International Studies, and a Bachelor of Arts in Comparative Religions with a minor in History from the University of California at Santa Barbara, with a focus on both East and South Asian history. He lives in Oakland, California with his amazing wife and two daughters.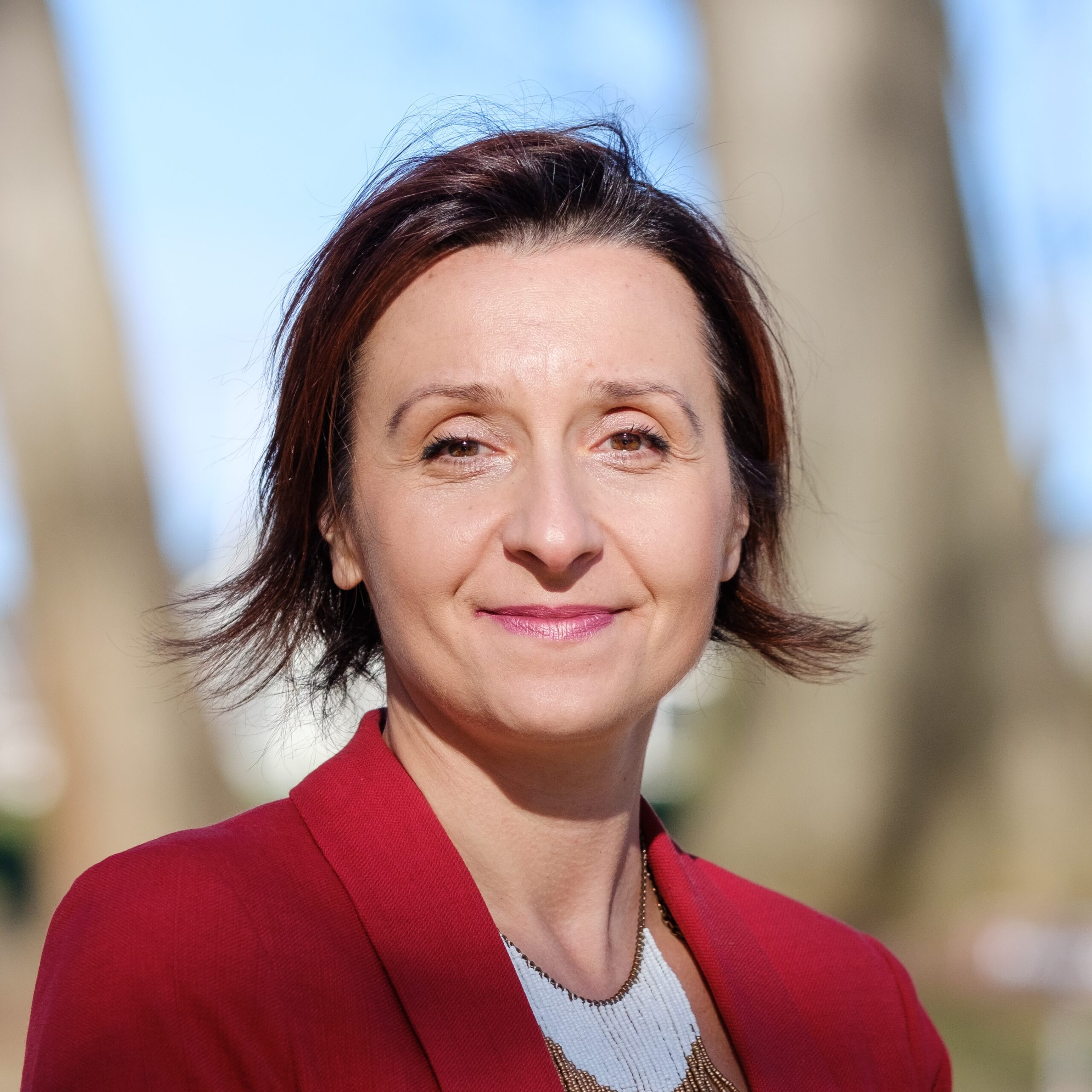 Francesca Giovannini is the Executive Director of the Project on Managing the Atom at the Harvard Kennedy School's Belfer Center for Science & International Affairs. In addition, she is an Adjunct Associate Professor at the Fletcher School of Law and Diplomacy at Tufts University, where she designs and teaches graduate courses on global nuclear policies and emerging technologies.
Previously, Dr. Giovannini served as Strategy and Policy Officer to the Executive Secretary of the Comprehensive Nuclear Test Ban Treaty Organization (CTBTO), based in Vienna. In that capacity, she oversaw the promotion of CTBT ratification as a confidence-building mechanism in regional and bilateral nuclear negotiations, elevating the profile of the CTBT in academic circles and promoting the recruitment of female scientists from the Global South.
Additionally, Dr. Giovannini served for five years at the American Academy of Arts and Sciences in Boston as Director of the Research Program on Global Security and International Affairs. Working to leverage academic knowledge to inform better policies, she led and promoted countless academic research initiatives on issues such as bilateral and multilateral arms control frameworks, regional nuclear proliferation dynamics, as well as nuclear security and insider threats.
With a Doctorate from the University of Oxford, UK and two Masters from the University of California, Berkeley, Dr. Giovannini began her career working for international organizations and the Italian Ministry of Foreign Affairs. She led humanitarian and development projects targeting refugees and internally displaced people in Lebanon, Turkey, and the Palestinian Territories. She also worked as a consultant for the United Nations Crisis Prevention and Recovery Network, drafting regional and national strategies to set-up political violence early warning systems in the Levant and in the South-Pacific.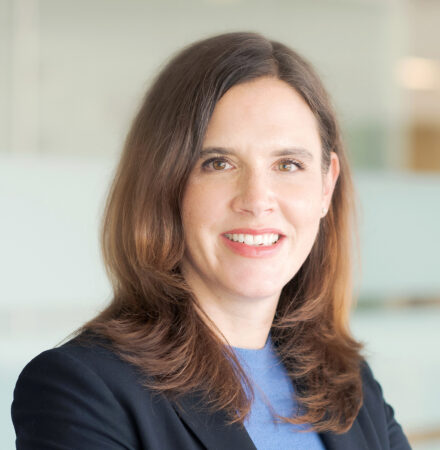 Center for a new american security
Stacie Pettyjohn is a Senior Fellow and Director of the Defense Program at CNAS. Her areas of expertise include defense strategy, posture, force planning, the defense budget, and wargaming.
Prior to joining CNAS, Pettyjohn spent over 10 years at the RAND Corporation as a political scientist. Between 2019–2021, she was the director of the strategy and doctrine program in Project Air Force. From 2014–2020, she served as the co-director of the Center for Gaming. In 2020, she was a volunteer on the Biden administration's defense transition team. She has designed and led strategic and operational games that have assessed new operational concepts, tested the impacts of new technology, examined nuclear escalation and warfighting, and explored unclear phenomena, such as gray zone tactics and information warfare. Previously, she was a research fellow at the Brookings Institution, a peace scholar at the United States Institute of Peace, and a TAPIR fellow at the RAND Corporation.
Pettyjohn has authored or co-authored reports on a wide range of issues, including defense strategy and budgets, readiness and responsiveness, the role of airpower in defeating the Islamic State, competition with Russia, possible war fighting scenarios with North Korea, and command and control of multi-national NATO amphibious forces. Additionally, she has crafted a large body of work on the United States' overseas posture, which explores the operational requirements, its vulnerability to attack, and the political access challenges that the United States faces.
Pettyjohn's work has appeared in The Washington Post, Foreign Affairs, War on the Rocks, Defense News, The National Interest, Foreign Policy, and Lawfare. She has a PhD and an MA in foreign affairs from the University of Virginia and a BA in history and political science from the Ohio State University.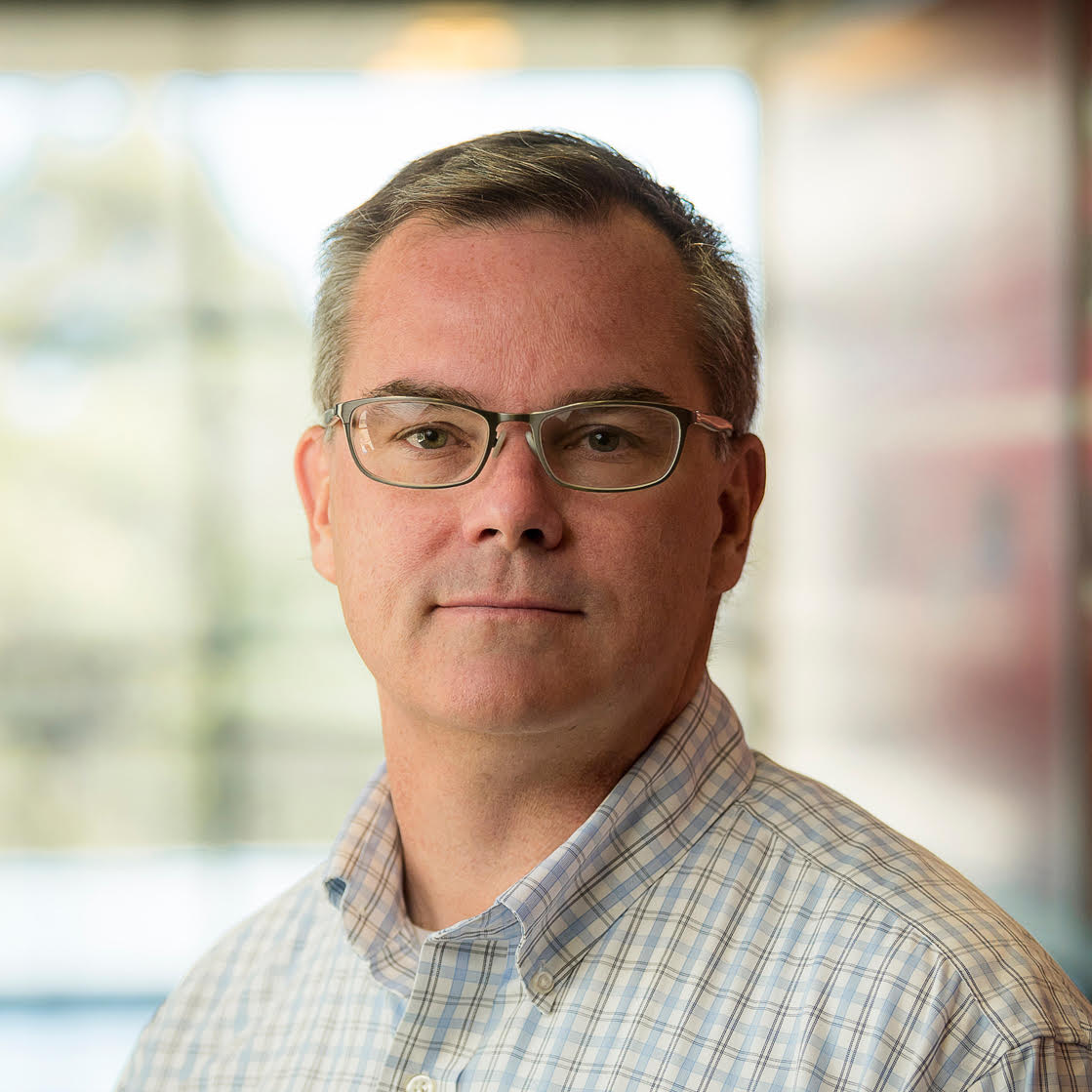 university of california, san diego
Professor Gartzke studies the impact of information on war, peace and international institutions. Students of international politics are increasingly aware that what leaders and others know or believe is key to understanding fundamental international processes. Professor Gartzke's research has appeared in the American Journal of Political Science, International Organization, International Studies Quarterly, the Journal of Conflict Resolution, the Journal of Politics and elsewhere. He is currently working on two books, one on globalization and the other on the democratic peace, as well as dozens of articles.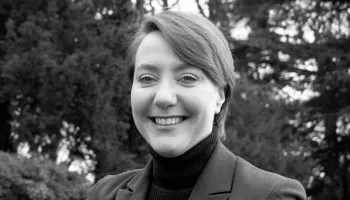 Marion Messmer is a Senior Research Fellow in the International Security Programme at Chatham House. She has expertise in arms control, nuclear weapons policy issues and Russia-NATO relations. Before joining Chatham House, Marion was the Co-Director of BASIC, where she led on the organisation's nuclear risk reduction and disarmament work. Marion is an N2 Innovation Fellow (2020-2021) and an ACONA Fellow (2021-2022) and holds a PhD in Security Studies from King's College London.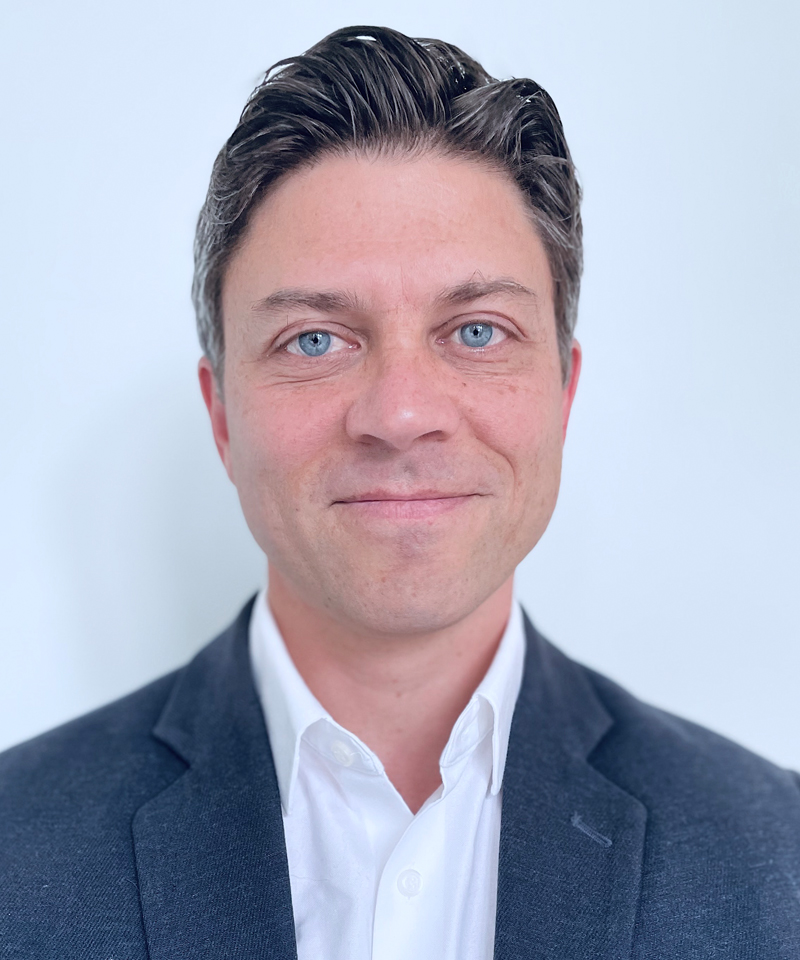 university of california, los angeles
Robert F. Trager is an associate professor in the political science department at the University of California, Los Angeles. His research focuses on how states form beliefs about the intentions of other states, and in particular on the role of diplomacy. He also works on the determinants of coercive success and international terrorism, and has published in International Security, The New York Times, Foreign Policy and The Political Methodologist. He is currently at work on a book entitled Diplomatic Calculus in Anarchy. Before joining UCLA's faculty, Professor Trager taught at Oxford University and held an Olin Fellowship at Harvard University. He received his BA from Middlebury College and an MSc from the London School of Economics. Before beginning his PhD at Columbia University, he worked in the Investment Banking Division of Lehman Brothers in New York. His research has been supported by the National Science Foundation, the Eisenhower Institute, the Public Policy Consortium, the Columbia University Center for Conflict Resolution, and the Institute for Social and Economic Research and Policy.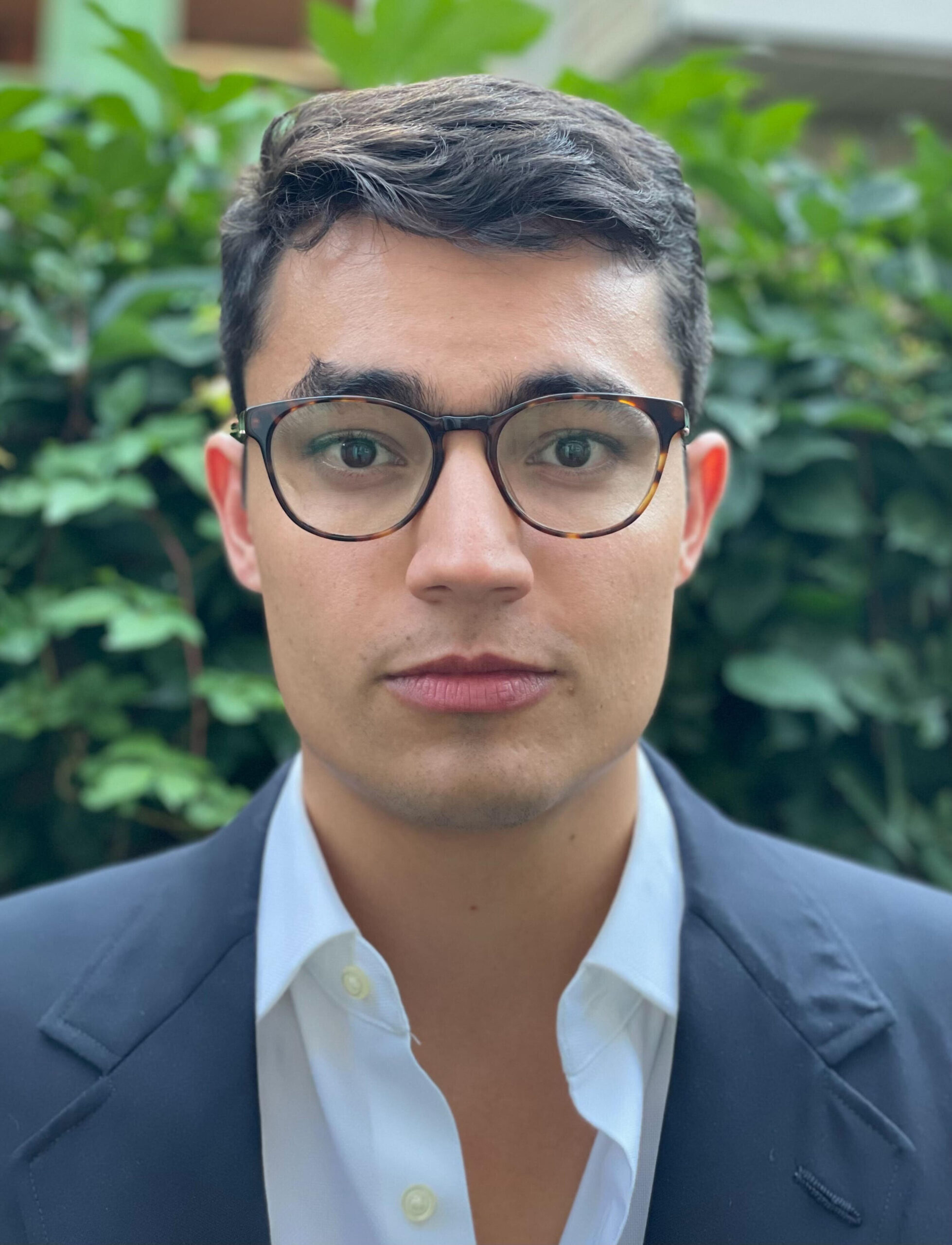 Christian Ruhl is a Senior Researcher at Founders Pledge, a community of technology entrepreneurs dedicated to finding and funding high-impact interventions related to some of the world's most pressing problems. Ruhl's research at Founders Pledge focuses on understanding, forecasting, and mitigating global catastrophic risks, including risks from great power conflict and weapons of mass destruction. He is also the Fund Manager of the Global Catastrophic Risks Fund. Before joining Founders Pledge, Christian was the Global Order Program Manager at Perry World House, the University of Pennsylvania's global affairs think tank, where he managed the research theme on "The Future of the Global Order: Power, Technology, and Governance."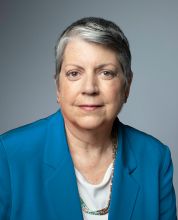 A distinguished public servant, Sec. Napolitano served as the president of the University of California from 2013 to 2020, as the US Secretary of Homeland Security from 2009 to 2013, as Governor of Arizona from 2003 to 2009, as Attorney General of Arizona from 1998 to 2003, and as US Attorney for the District of Arizona from 1993 to 1997. She earned her BS degree (summa cum laude in Political Science) in 1979 from Santa Clara University, where she was a Truman Scholar, and the university's first female valedictorian. She received her law degree in 1983 from the University of Virginia School of Law.
As Secretary of Homeland Security, Napolitano led the nation's efforts to prevent terrorist attacks, secure its borders, respond to natural disasters, and build domestic resiliency. She oversaw critical enhancements to aviation security, including initiatives like the creation of TSA Pre✓® that bolster security while improving the travel experience. The Department also significantly enhanced its readiness to meet and combat evolving cyber threats. 
During her time as Secretary, she also spearheaded the creation of the Deferred Action for Childhood Arrivals (DACA) initiative, creating hope and relief for thousands of undocumented young people across the nation. She was the first woman and is to date the longest-serving Secretary of Homeland Security. Under her leadership, the Department transformed its security capabilities, becoming a more efficient, cohesive, and effective organization.
Hany Farid is a professor at the University of California, Berkeley with a joint appointment in electrical engineering & computer sciences and the School of Information. He is also a member of the Berkeley Artificial Intelligence Lab, Berkeley Institute for Data Science, Center for Innovation in Vision and Optics, Development Engineering, Vision Science Program, and is a senior faculty advisor for the Center for Long-Term Cybersecurity. His research focuses on digital forensics, forensic science, misinformation, image analysis, and human perception.
He received his undergraduate degree in computer science and applied mathematics from the University of Rochester in 1989, his M.S. in computer science from SUNY Albany, and his Ph.D. in computer science from the University of Pennsylvania in 1997. Following a two-year post-doctoral fellowship in brain and cognitive sciences at MIT, he joined the faculty at Dartmouth College in 1999 where he remained until 2019.
He is the recipient of an Alfred P. Sloan Fellowship and a John Simon Guggenheim Fellowship and is a fellow of the National Academy of Inventors.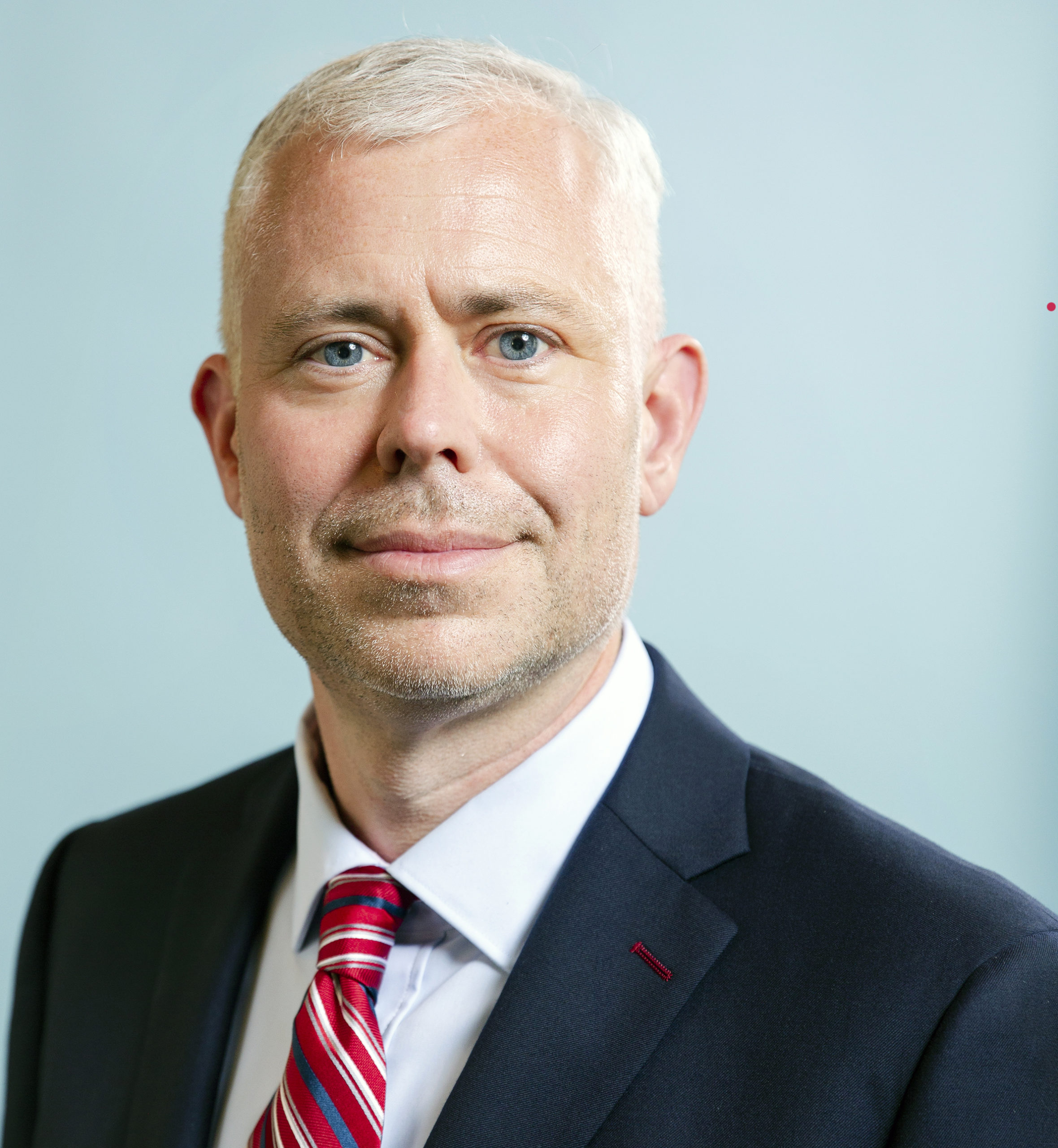 Chris Jay Hoofnagle helps students from different disciplines understand the interplay of law and technology. He teaches torts, cybersecurity, consumer protection, python programming, and seminars on new technologies. He is a Professor of Practice in the School of Information and is an affiliated faculty member of the Simons Institute for the Theory of Computing.
He is the author of Law and Policy for the Quantum Age (with Simson Garfinkel, Cambridge University Press, 2021) and Federal Trade Commission Privacy Law and Policy (Cambridge University Press, 2016).
Hoofnagle is of counsel to Gunderson Dettmer Stough Villeneuve Franklin & Hachigian, LLP, and an elected member of the American Law Institute.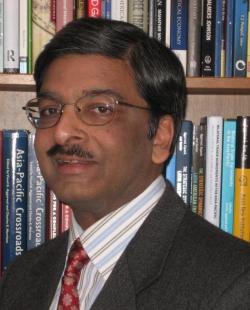 Vinod K. Aggarwal is Distinguished Professor of Political Science and holds the Alann P. Bedford Chair in Asian Studies in Political Science, University of California at Berkeley.  He is also Affiliated Professor at the Haas School of Business and Founding Director of the Berkeley Asia Pacific Economic Cooperation Study Center (BASC).  Prof. Aggarwal is the Editor-in-Chief of the journal Business and Politics. His research focuses on international political economy, with an emphasis on business and politics, technology policy, and great power competition. His most recent book is Responding to the Rise of China.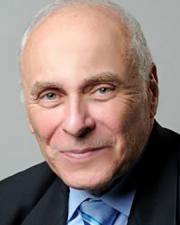 Michael Nacht is a specialist in U.S. national security policy; science, technology, and public policy; and management strategies for complex organizations. He is the author or co-author of six books and more than eighty articles and book chapters on nuclear weapons policy; regional security issues affecting Russia and China, the Middle East and East Asia; cyber and space policy; counter-terrorism and homeland security; international education; and public management. Nacht served as Assistant Secretary of Defense for Global Strategic Affairs (2009-2010) as Assistant Director for Strategic and Eurasian Affairs of the U.S. Arms Control and Disarmament Agency (1994-97). He received a B.S. in Aeronautics and Astronautics and an M.S. in Operations Research from New York University and a Ph.D. in Political Science from Columbia University.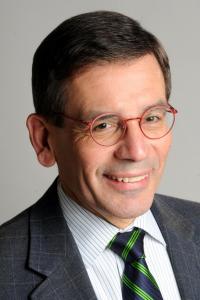 Karl van Bibber received his BS and PhD from MIT in physics. He subsequently served as an assistant professor at Stanford University, Chief Scientist for Physics and Space Technology at Lawrence Livermore National Laboratory, and Vice President and Dean of Research of the Naval Postgraduate School. In 2012 he joined the faculty of the University of California, Berkeley, as Professor and Chair of Nuclear Engineering, serving also as Executive Director of the Nuclear Science and Security Consortium, a DOE Office of Non-Proliferation Center of Excellence. In July 2017 he was appointed as Associate Dean for Research, and in July 2019 as Executive Associate Dean for the College of Engineering. His research focuses on basic and applied nuclear science, particle astrophysics, and accelerator science and technology. He is the recipient of an Alfred P. Sloan Research Fellowship, the DOE Deputy Secretary Award, and the Navy Superior Civilian Service Award. He is a Fellow of the APS and AAAS.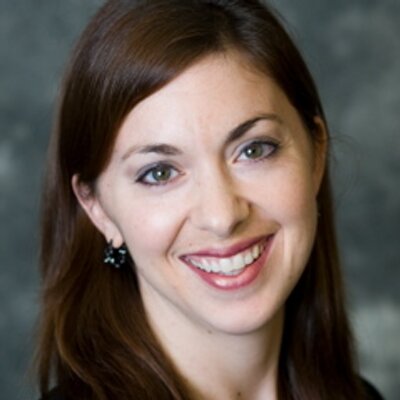 gspp and political science
Jennifer Bussell is a political scientist with an interest in comparative politics and the political economy of development and governance, principally in South Asia and Africa. Her research considers the effects of formal and informal institutions—such as corruption, coalition politics, and federalism—on policy outcomes. Her book Corruption and Reform In India: Public Services in the Digital Age (Cambridge University Press) examines the role of corrupt practices in shaping government adoption of information technology across sub-national regions and is based on fieldwork in sixteen Indian states, as well as parts of South Africa and Brazil. Her current research uses elite and citizen surveys, interviews, and experiments to further explore the dynamics of corruption and citizen-state relations as they relate to public service delivery in democratic states. She received her PhD in political science from the University of California, Berkeley.
Brandie Nonnecke, PhD is Founding Director of the CITRIS Policy Lab, headquartered at UC Berkeley. Brandie has expertise in information and communication technology (ICT) policy and internet governance. She studies human rights at the intersection of law, policy, and emerging technologies with her current work focusing on fairness, accountability, and appropriate governance mechanisms for AI. She is a Technology and Human Rights Fellow at the Carr Center for Human Rights Policy at the Harvard Kennedy School and a Fellow at the Schmidt Futures International Strategy Forum. She served as a fellow at the Aspen Institute's Tech Policy Hub and at the World Economic Forum on the Council on the Future of the Digital Economy and Society. Brandie was named one of the 100 Brilliant Women in AI Ethics in 2021. In 2019, Brandie launched the Public Interest Research Alliance (PIRA), a multistakeholder, non-binding coalition committed to the establishment of shared principles and operational guides for the appropriate collection, storage, and use of platform data for public interest research. Her research has been featured in Wired, NPR, BBC News, MIT Technology Review, Buzzfeed News, among others.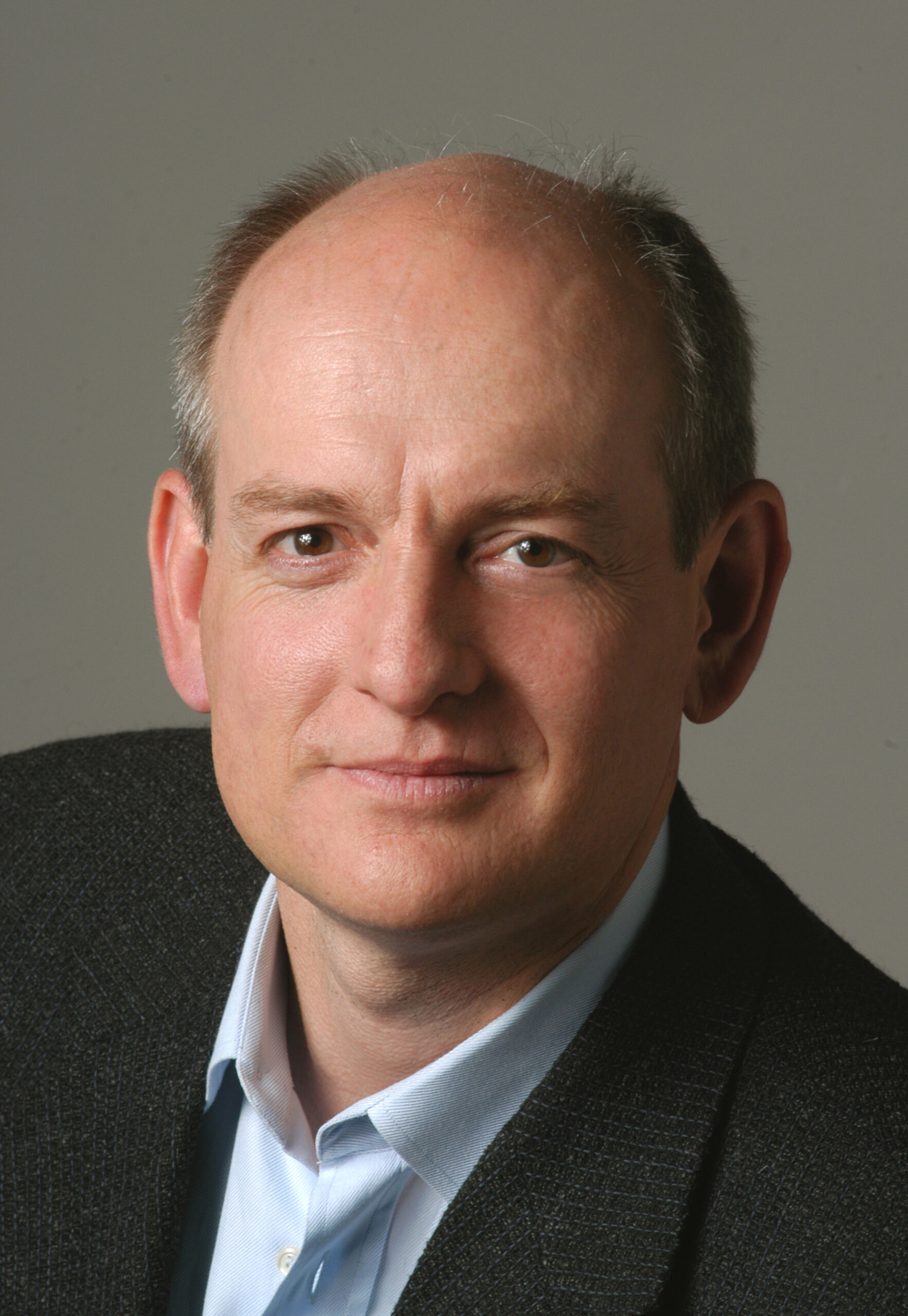 Stuart Russell received his B.A. with first-class honours in physics from Oxford University in 1982 and his Ph.D. in computer science from Stanford in 1986. He then joined the faculty of the University of California at Berkeley, where he is Professor (and formerly Chair) of Electrical Engineering and Computer Sciences and holder of the Smith-Zadeh Chair in Engineering. He is also an Adjunct Professor of Neurological Surgery at UC San Francisco and Vice-Chair of the World Economic Forum's Council on AI and Robotics.
Russell is a recipient of the Presidential Young Investigator Award of the National Science Foundation, the IJCAI Computers and Thought Award, the World Technology Award (Policy category), the Mitchell Prize of the American Statistical Association and the International Society for Bayesian Analysis, the ACM Karlstrom Outstanding Educator Award, and the AAAI/EAAI Outstanding Educator Award. In 1998, he gave the Forsythe Memorial Lectures at Stanford University and from 2012 to 2014 he held the Chaire Blaise Pascal in Paris. He is a Fellow of the American Association for Artificial Intelligence, the Association for Computing Machinery, and the American Association for the Advancement of Science.
His research covers a wide range of topics in artificial intelligence including machine learning, probabilistic reasoning, knowledge representation, planning, real-time decision making, multitarget tracking, computer vision, computational physiology, global seismic monitoring, and philosophical foundations. His books include "The Use of Knowledge in Analogy and Induction", "Do the Right Thing: Studies in Limited Rationality" (with Eric Wefald), and "Artificial Intelligence: A Modern Approach" (with Peter Norvig). His current concerns include the threat of autonomous weapons and the long-term future of artificial intelligence and its relation to humanity.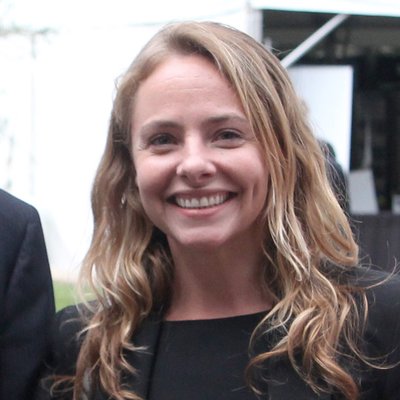 Dr. Bethany L. Goldblum is an Associate Research Engineer in the Department of Nuclear Engineering at the University of California, Berkeley and Executive Director of the Nuclear Science and Security Consortium, a multi-institution initiative established by the National Nuclear Security Administration to train the next generation of nuclear security experts. Her research explores fundamental and applied nuclear physics, proliferation detection, and nuclear weapons policy. Goldblum leads the Bay Area Neutron Group, a research team focused on neutron detection for nuclear security applications, and founded and directs the Nuclear Policy Working Group, an interdisciplinary team of scholars developing policy solutions to strengthen global nuclear security. She has been involved with the Public Policy and Nuclear Threats Boot Camp nearly since its inception, and acted as director of the program since 2014. Goldblum maintains active collaborations with the US DOE National Laboratories, and is an affiliate at Lawrence Berkeley, Lawrence Livermore, and Sandia National Laboratories. She is the author of more than 70 publications on nuclear science and policy issues. Goldblum received a Ph.D. in Nuclear Engineering from the University of California, Berkeley.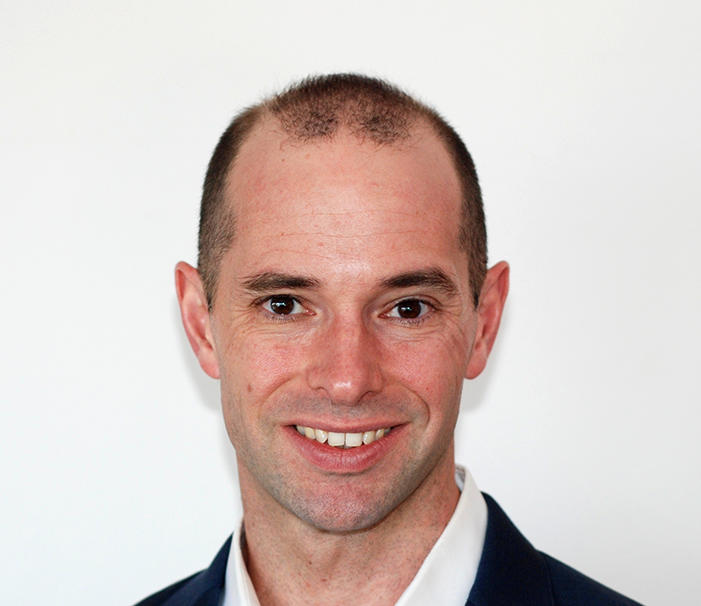 Daniel J. Sargent is a historian who specializes in U.S. foreign policy and the history of international relations. His research has explored how states and decision-makers adapt to long-term changes in their international environments, including the historical advance of globalization. He is presently interested in how the United States has strived, over the long arc of its history, to constitute and sustain international order, and he remains intrigued with how policymakers use historical and grand strategic concepts to inform the work of policymaking. Sargent's first book, A Superpower Transformed: The Remaking of American Foreign Relations in the 1970s was published by Oxford University Press in 2015. Sargent earned his PhD in History from Harvard University.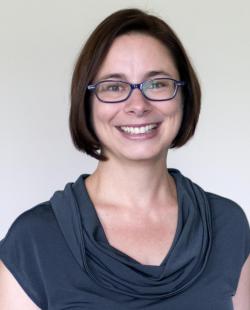 Michaela Mattes specializes in International Relations. Her research and teaching interests lie at the intersection of international conflict and cooperation. She focuses on two related sets of questions. First, she studies how adversaries manage and resolve disagreements between them. Much of her focus has been on the design and effects of security institutions, such as conflict management agreements and military alliances, in order to understand which types of agreements work, why they are effective, when they are more or less likely to succeed, and why they are designed the way they are. More recently, she has been working on how hostile countries reconcile in the absence of binding agreements. This research looks at reconciliation overtures between adversaries as well as at international apologies. Second, she examines the role of domestic politics in countries' foreign policy behavior and especially their willingness and ability to pursue international cooperation. She was a Co-PI on an NSF-funded data collection project on changes in leaders' domestic supporting coalitions and a Co-PI on a DoD Minerva-funded project on domestic security institutions. Her work has appeared in American Journal of Political Science, International Organization, Journal of Politics, International Studies Quarterly, Journal of Conflict Resolution, Journal of Peace Research, and Conflict Management and Peace Science.
Jessica Newman is a Research Fellow at the UC Berkeley Center for Long-Term Cybersecurity where she leads the AI Security Initiative (AISI), a hub for interdisciplinary research on the global security implications of artificial intelligence, including the three interconnected challenges of AI vulnerabilities, misuse, and power. Her research focuses on the governance, policy, and politics of artificial intelligence, with particular attention on comparative analysis of national AI strategies and policies, and of mechanisms to operationalize AI principles including safety, fairness, and accountability. Jessica's publications include "Decision Points in AI Governance: Three Case Studies Explore Efforts to Operationalize AI Principles," "Toward AI Security: Global Aspirations for a More Resilient Future," "AI Principles in Context: Tensions and Opportunities for the United States and China," and "Designing Risk Communications: A Roadmap for Digital Platforms." She has additionally provided written analysis for the Government AI Readiness Index and has published dozens of articles on the implications of AI and emerging technologies in outlets including The Hill, USENIX's ;login:, The Los Angeles Times, and The Pharmaceutical Journal. Her research has been covered in media outlets including VentureBeat, Global Government Forum, and Biometric Update.