Nuclear Policy WOrking Group
The Nuclear Policy Working Group (NPWG) is a research-based educational programming effort that provides opportunities for Berkeley Students from a variety of fields to conduct multidisciplinary research and engage with senior policy experts on topics in nuclear security.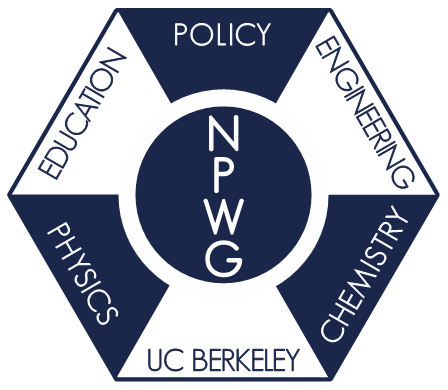 Fall 2023 Schedule and Plans
The NPWG will meet once a week during the Fall semester, on Monday evenings, for a mix of guest lectures, student teaching, and collaborative research. Each year, students set a research topic with the goal of producing a policy-relevant publication. This year, the group will be focusing on the future of nuclear arms control. Weekly meetings are held over zoom, and membership is open to all. Please fill out the form below if you would like to be added to the mailing list, or contact Dr. Jane Darby Menton (jdmenton@berkeley.edu) for more information.